Home link
Our 2022 highlights.
— 25 January 2023
A lot happened at William Green Architects in 2022. Here are our top five highlights.
Hill House, Oxford
Hill House is a dramatic 10,000 square foot contemporary country house. It's an architectural statement with a huge generosity of space and is designed to replace our clients existing property near Oxford.
An imposing double-height main entrance hall creates a grand sense of arrival and other ground floor highlights include an indoor garden and a dramatic 10,000-book library. Hill House is also a practical family home with a separate entrance for day-to-day use so muddy paws can be cleaned before entering the main house.
This project is a perfect example of our skills and experiences combining to create something amazing.
Award win
Stoke Gap House won a Five-Star Award in the Best Architecture Single Residence category at the United Kingdom Property Awards.
The United Kingdom Property Awards are judged by an independent panel of over 80 industry experts. Judging focuses on design, quality, service, innovation, originality, and commitment to sustainability. The Awards have been running for 30 years with 45 different residential and commercial categories and regional heats. The official awards website is www.propertyawards.net.
Stoke Gap House is another example of how a combination of our skills and experience and great clients allow us to deliver something truly special.
London base open
We set up a new base in London at The Building Society in Fitzrovia in May 2022.
Having a presence in the capital is an important step in our development and growth as a leading UK architectural practice. It complements our head office in Oxfordshire, enhances our coverage and we'll be able to serve our London-based residential, commercial and education clients more effectively.
We plan to deliver imaginative, liberating and enriching architecture in London.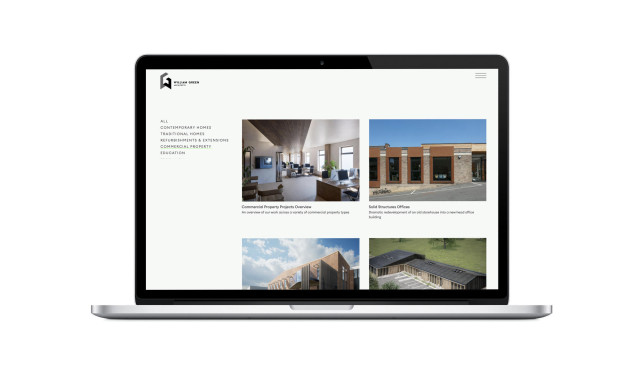 New website
We launched our new website in March 2022.
Our goal was to provide our visitors with a more engaging and easy-to-navigate online experience.
We want to clearly showcase our portfolio, the approach we take to our work and what we can achieve for our clients.
And we want to keep you informed as we grow in the education and commercial property sectors, as well as creating beautiful, impeccable homes.
We hope that you enjoy our website. If you have any feedback, please contact us.
Recruiting talent
To support growth at the practice we recruited three new team members in 2022.
Aniko Mazsar is a RIBA Chartered Architect with lots of experience in the high-end residential sector. Aniko is already running projects for us.
Dunja Papadopulos has joined as a RIBA Part 3 Architectural Assistant from a large UK practice.
Paul Stowe is our new Administrator. This role is critical to the smooth running of the practice, including quality assurance, HR and marketing.
As we grow, we'll always be interested in talking to people who would like to work with us.
Please send your PDF portfolio, CV and covering letter to Thomas Jarman.